Meet us at NAB Show 2023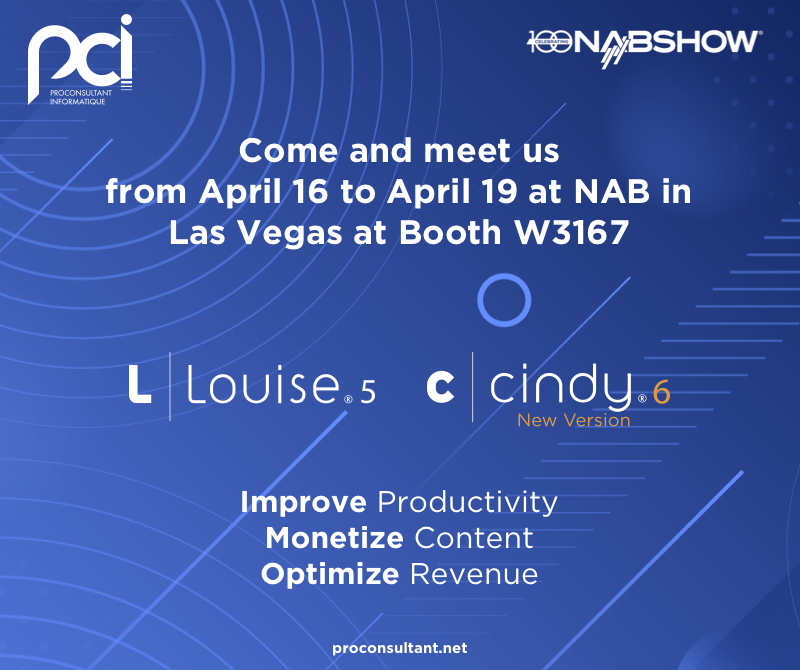 Louise© is a complete end-to-end Business Management Solution (BMS) scalable for any kind of Media Group, from single television station to multi-channel group, from very thematic channel to generalist network, from linear broadcasting to VOD/OTT publishing. Relying on linear/digital rights handled by the state-of-the-art Rights Management Module of Louise©, a Media Groupe secures its content and operations, including long and detailed ...
Find out more

Cindy© is an advanced Ad Sales Solution to facilitate sales operations, optimize ad inventory, bring high productivity to ad traffic processes and increase sales revenue. On the one hand, the Linear ad sales for TV and Radio, including addressable ad sales, are smoothly managed in Cindy© from the first ad sales proposal to the invoicing generation covering all stages of the ...
Find out more

Mogador© is the Digital Publishing API which allows to carry out dynamically and smoothly the publication of media content on Digital Platforms (OTT, VOD, Catch-Up TV, ...). While Louise© with its built-in Workflow Engine supports business operations to deliver content to the Digital Platforms, the business-designed Mogador API automatically populates them with the corresponding useful metadata. Moreover, to optimize daily work with ...
Find out more